AVM Srl sheet metal notchers
Sheet metal notching or cutting machines are versatile, accurate, sound and simple to use.
They are unbeatable for accurately cutting any type of sheet metal, performing fast and clear cuts and preventing the forming of troublesome burrs.
They are very simple to use and since they do not require lubrication they are also easy to service.
To fulfil all needs, AVM Srl offers fixed angle notching machines for performing  cuts at 90°, and variable angle machines to notch from 30° to 140°.
Double station notchers are also available, offering many advantages in terms of lower costs and less space requirements. Our double station machines provide you with two machines in one: the fixed or variable angle notching machine and the punching machine.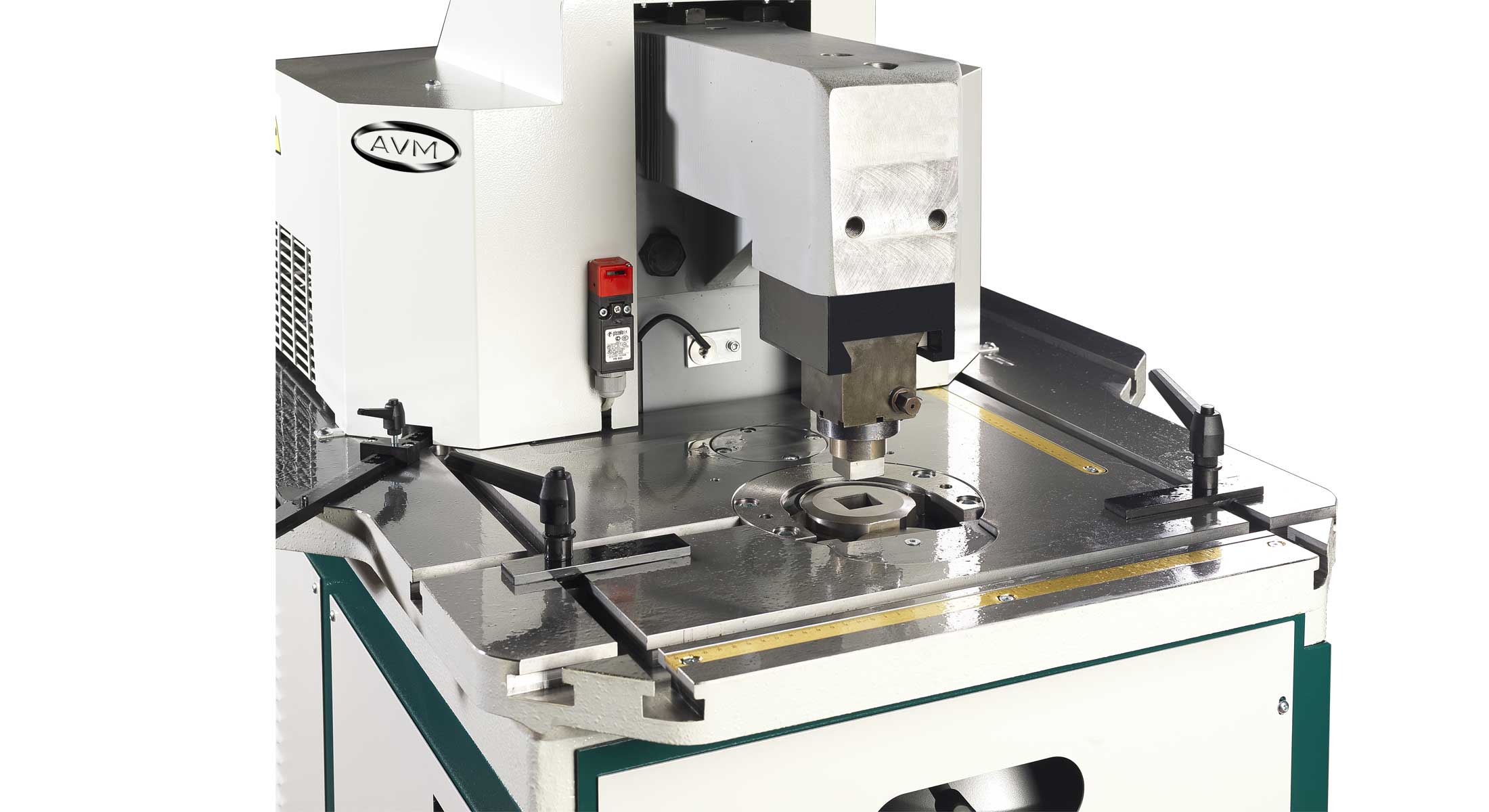 Ask for a custom quote
If you need further information or are looking for special services, please contact us for a free offer.